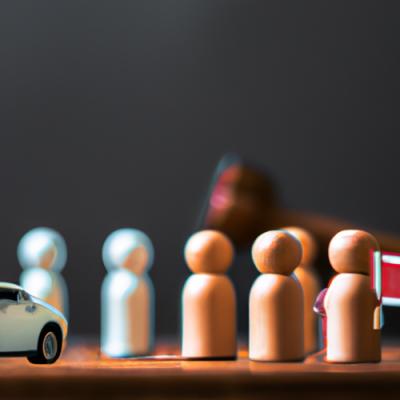 The Australian Financial Complaints Authority (AFCA) has expressed its deep concern on the rising complaint numbers and poor industry response, leading to significant dispute resolution delays.
The CEO and Chief Ombudsman, David Locke, warned that complaint numbers could reach 100,000 in the current financial year, an increase from 72,358 in the previous year.
The surge in complaint numbers resulted from natural catastrophes, complaints about claims handling and an increase in banking sector-related scams.
The delayed resolution of complaints has resulted in significant frustration among policyholders, brokers, and other stakeholders. Insurance brokers have reported extensive delays, with one residential claim taking as long as nine months to be resolved. The issue has been ongoing for a while, with AFCA issuing an apology last year for the protracted delays. However, the problem has persisted.
AFCA is worried that the continuous rise in volumes of complaints – most notably delays in claim handling – will hamper its ability to resolve disputes promptly and efficiently. Thus, Mr. Locke advocates that firms focus on exploring ways to resolve complaints in the early stages of their process, or before they reach AFCA.
He notes that fewer complaints are being resolved after referral back to the financial firm, while more members are asking for extensions or not responding to complaints within the timeframes outlined. The Internal Dispute Resolution (IDR) is the first step, while External Dispute Resolution (EDR) was not designed to be "the only avenue for redress." Nevertheless, Mr. Locke insists that deep concern exists with firms not meeting their IDR and EDR obligations.
AFCA is undertaking several steps to tackle delayed dispute resolution, such as using technology solutions to expedite processing, reassigning staff to high-impact product areas, batching complaints and standardizing responses, and regularly updating complainants on the status of their complaint. However, these efforts will come at a cost to members.
AFCA's annual review for the year to June 30, 2022, noted that it takes an average of 72 days to close a complaint, but this statistic includes all complaints, not just those that go to determination. Around 3% of complaints take more than a year to resolve. The Insurance Council of Australia has acknowledged that the record flood event last year, which resulted in almost 240,000 claims, was an already stretched system of claims.
Finally, a lot more disputes have been resolved through internal dispute resolution processes, and the industry will pay close attention to the issues brought out through the external AFCA process. Therefore, the financial services industry needs to tackle the issue of delayed dispute resolution to ensure that complainants' expectations are met, customer satisfaction is guaranteed, and the industry's reputation remains solid.
Published:Monday, 20th Mar 2023
Source: financialservicesonline.com.au
Share this news item:
How to Navigate Health Insurance Premium Hikes


01 Jun 2023: .financialservicesonline.com.au

In a challenging cost-of-living environment, Australians are bracing themselves for another wave of health insurance premium hikes, with Medibank and AHM customers already facing an average 2.96 per cent increase from June 1, 2023. However, scouring for competitive coverage that suits you best can help ease the economic squeeze.

- read more
Aussie Insurers suffering underwriting losses despite increasing investment income.


26 May 2023: .financialservicesonline.com.au

The Australian Prudential Regulation Authority (APRA) has released an industry update that revealed general insurers faced a $100 million underwriting loss in the first quarter of the year. This was a significant drop from their earnings of $1.6 billion in the preceding quarter. The primary reason for this loss is the increase in gross incurred claims, which rose 40.6% from $10.2 billion to $14.4 billion in the December quarter.

- read more
Leaving the Scene of an Accident Results in Denied Insurance Claim


26 May 2023: .financialservicesonline.com.au

Getting into an accident can be a traumatic and stressful experience for anyone. However, having a claim denied by the insurer for not adhering to their policy's conditions can add frustration and confusion to an already difficult situation. Recently, an insurer in Australia declined a claim after the driver left the scene of the accident. But was it the right decision? Let's take a closer look.

- read more