Small and medium-sized enterprises (SMEs) in Australia should take cyber liability insurance more seriously, according to Jane Mason, head of product, channels and risk at insurance brokerage and consultancy BizCover.
Cybercrime incidents in Australia are on the rise, occurring every seven minutes on average during FY22, one minute faster than the previous year.
The advent of AI-generated content is making it even more difficult to detect and prevent cyber threats, as cybercriminals use more sophisticated methods to create malware code, bypassing ethical guidelines. The Actuaries Institute estimates that only one in five SMEs is covered for cyber liability insurance, even though they face the same threats as large businesses.
Although large companies can afford to employ entire IT support teams and hire crisis communication and legal teams to deal with the fallout of a cyber attack, SMEs often lack the means to implement comprehensive protection. Without insurance coverage, SMEs risk losing money, data, and reputation, which can be emotionally isolating for business owners. As cyber risks become omnipresent and dynamically unpredictable, it is crucial for small businesses to consider implementing best practice cybersecurity and response plans.
Mason explains that 95% of cyber incidents happen due to human error, such as losing a laptop, leaving it unlocked, or conducting work from public Wi-Fi. She recommends SMEs to follow best practices in cybersecurity, such as updating software and patches, using data encryption, upgrading devices if the manufacturer has discontinued support for the software, enforcing strong user credentials and multi-factor authentication, and educating employees on security practices to avoid data breaches.
Cyber liability insurance can assist in the recovery process through incident response, defence costs, reimbursement for business interruption, cyber extortion damages and expenses, and data and system recovery costs. Choosing cyber liability cover can also force a business to reassess its foundational risk management processes and adopt best practice cybersecurity practices.
Published:Thursday, 16th Mar 2023
Source: financialservicesonline.com.au
Share this news item:
Aussie Insurers suffering underwriting losses despite increasing investment income.


26 May 2023: .financialservicesonline.com.au

The Australian Prudential Regulation Authority (APRA) has released an industry update that revealed general insurers faced a $100 million underwriting loss in the first quarter of the year. This was a significant drop from their earnings of $1.6 billion in the preceding quarter. The primary reason for this loss is the increase in gross incurred claims, which rose 40.6% from $10.2 billion to $14.4 billion in the December quarter.

- read more
Leaving the Scene of an Accident Results in Denied Insurance Claim


26 May 2023: .financialservicesonline.com.au

Getting into an accident can be a traumatic and stressful experience for anyone. However, having a claim denied by the insurer for not adhering to their policy's conditions can add frustration and confusion to an already difficult situation. Recently, an insurer in Australia declined a claim after the driver left the scene of the accident. But was it the right decision? Let's take a closer look.

- read more
Victorian Government's Game-Changing Decision to Eliminate Business Insurance Duty


24 May 2023: .financialservicesonline.com.au

The Victorian Government's recent announcement about the abolishment of business insurance duty over a period of 10 years marks a significant milestone in driving economic growth. This move has been hailed as a game-changer since the taxes imposed on insurance can distort business decision-making, causing under or non-insurance, which in turn can cost the state economy more than $100 million annually.

- read more
Compare Public Liability Insurance Quotes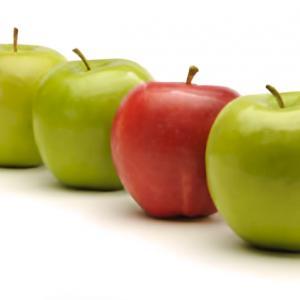 If you are renewing your public liability insurance in the near future,, it might be well worth your while to shop around. Or, better still, let us do it for you. Much has changed in the public liability insurance market following recent events and there are many new policies and special deals on the market that were not available even one year ago. A single 3-minute online enquiry will give you access to multiple quotes from multiple insurers via our national broker panel, guaranteed to save you time and money!!. So, why not give us a go … free service, no obligation!