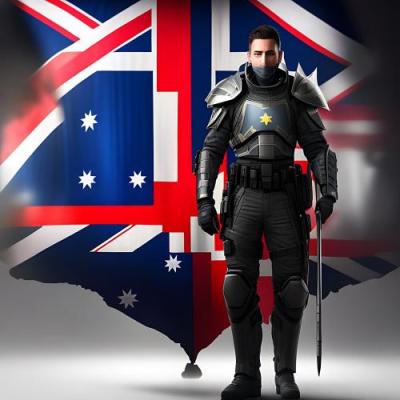 The Australian Government is currently soliciting feedback until mid-April for the creation of a 2023-2030 Australian Cyber Security Strategy.
The move comes after a roundtable discussion led by Prime Minister Anthony Albanese, who aims to make Australia "the most cyber secure nation."
The discussion paper poses several questions, including whether the government should prohibit the payment of ransoms and extortion demands to cyber criminals by victims of cybercrime and/or insurers, and what the impact of such a prohibition would be on companies, victims of cybercrime, and insurers.
The discussion paper also proposes the establishment of a National Office for Cyber Security within the Department of Home Affairs, which would have a dedicated coordinator to ensure a central approach to the government's cyber security responsibilities.
The Minister for Home Affairs and Cyber Security, Clare O'Neil, emphasizes that the government must take a leading role in ensuring everyone is contributing to Australia's cyber security, stating, "We cannot sleepwalk into our cyber future. I want Australia to be the world's most cyber-secure country by 2030."
The roundtable discussion also focused on incentivizing best practice cyber behaviors, raising national cyber awareness, and growing Australia's cyber security sector to shape a new strategy "in the face of rapidly evolving threats."
Albanese stresses that cybersecurity is crucial and essential to the way every Australian lives, and strengthening it is a fundamental priority. "This is a fast-moving, rapidly-evolving threat and for too many years, Australia has been off the pace. Our government is determined to change that," he said.
The Expert Advisory Board, which includes former Air Force Chief Mel Hupfeld, former Axa Asia Pacific Holdings and Telstra CEO Andrew Penn, and CEO of the Cyber Security Cooperative Research Centre Rachael Falk, will advise the government on the development of the national cyber strategy.
Published:Tuesday, 7th Mar 2023
Source: financialservicesonline.com.au
Share this news item:
Aussie Insurers suffering underwriting losses despite increasing investment income.


26 May 2023: .financialservicesonline.com.au

The Australian Prudential Regulation Authority (APRA) has released an industry update that revealed general insurers faced a $100 million underwriting loss in the first quarter of the year. This was a significant drop from their earnings of $1.6 billion in the preceding quarter. The primary reason for this loss is the increase in gross incurred claims, which rose 40.6% from $10.2 billion to $14.4 billion in the December quarter.

- read more
Leaving the Scene of an Accident Results in Denied Insurance Claim


26 May 2023: .financialservicesonline.com.au

Getting into an accident can be a traumatic and stressful experience for anyone. However, having a claim denied by the insurer for not adhering to their policy's conditions can add frustration and confusion to an already difficult situation. Recently, an insurer in Australia declined a claim after the driver left the scene of the accident. But was it the right decision? Let's take a closer look.

- read more
Victorian Government's Game-Changing Decision to Eliminate Business Insurance Duty


24 May 2023: .financialservicesonline.com.au

The Victorian Government's recent announcement about the abolishment of business insurance duty over a period of 10 years marks a significant milestone in driving economic growth. This move has been hailed as a game-changer since the taxes imposed on insurance can distort business decision-making, causing under or non-insurance, which in turn can cost the state economy more than $100 million annually.

- read more