Life Insurance Australia
:: News
Ensuring Insurance Availability and Affordability in the Face of Natural Disasters
Ensuring Insurance Availability and Affordability in the Face of Natural Disasters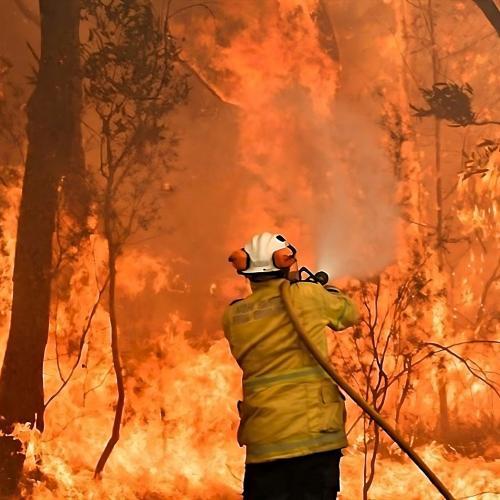 The Australian government is taking action to tackle the rising cost of insurance in areas prone to natural disasters.
The insurance industry is working in partnership with the Albanese government to provide solutions that make insurance more accessible and affordable for households.
As the frequency of natural disasters increases due to the impacts of climate change, insurance premiums are also on the rise, causing a burden on consumers and a decrease in insurance coverage. This is particularly concerning for vulnerable households, who may suffer greater harm without insurance protection.
The government is faced with higher bills as a result.
Minister of Emergency Management, Murray Watt, held a meeting with industry leaders in Brisbane to find solutions and create a plan that addresses the issue. The goal is to help communities prepare for disasters and manage insurance premiums.
Watt recognizes the importance of collaboration and sharing information on disaster risk in order to improve mitigation efforts and protect Australian households. He says, "By working with the insurance industry, we can better target our efforts to mitigate the risk of disasters and ensure that insurance remains available and affordable for households in disaster-prone areas."
The government's partnership with the insurance industry is just one step in their plan to increase the resilience of Australia against natural disasters and protect vulnerable households from financial harm.
Published:Friday, 3rd Feb 2023
Source: financialservicesonline.com.au
Share this news item:
AFCA Criticizes Insurance Industry Over Delayed Dispute Resolution


20 Mar 2023: .financialservicesonline.com.au

The Australian Financial Complaints Authority (AFCA) has expressed its deep concern on the rising complaint numbers and poor industry response, leading to significant dispute resolution delays. The CEO and Chief Ombudsman, David Locke, warned that complaint numbers could reach 100,000 in the current financial year, an increase from 72,358 in the previous year. The surge in complaint numbers resulted from natural catastrophes, complaints about claims handling and an increase in banking sector-related scams.

- read more
Cyber Liability Insurance: A Must-Have for SMEs in the Digital Age.


16 Mar 2023: .financialservicesonline.com.au

Small and medium-sized enterprises (SMEs) in Australia should take cyber liability insurance more seriously, according to Jane Mason, head of product, channels and risk at insurance brokerage and consultancy BizCover. Cybercrime incidents in Australia are on the rise, occurring every seven minutes on average during FY22, one minute faster than the previous year.

- read more
Life insurance industry hit hard by $6.6 billion investment losses


10 Mar 2023: .financialservicesonline.com.au

The Australian Prudential Regulation Authority (APRA) has released its latest industry update, revealing a significant slump in net profit after tax for the life industry in Australia. The industry suffered a 59.3% decrease in net profit after tax to $500 million for the year ending December, primarily due to investment losses of approximately $6.6 billion.

- read more
Strengthening Cyber Security: A Fundamental Priority for Australia


07 Mar 2023: .financialservicesonline.com.au

The Australian Government is currently soliciting feedback until mid-April for the creation of a 2023-2030 Australian Cyber Security Strategy. The move comes after a roundtable discussion led by Prime Minister Anthony Albanese, who aims to make Australia "the most cyber secure nation."

- read more
Farm Equipment Finance and Loans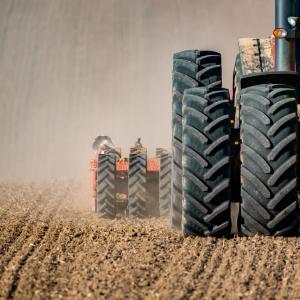 Looking for the best way to finance your Farm Equipment? Well, look no further! Simply submit our 2-minute business loan enquiry form ... and we'll help get you qualified for the best rate Plant and Equipment loan available from our national panel of independent business finance brokers. We also have access to the best rates and options for Business Cashflow finance for Farmers.
DIY Review Checklist for your Income Protection Insurance


If you have an income protection insurance plan already - or are thinking about buying one, then you need to be aware that these policies require regular maintenance and careful scrutiny to ensure that they adequately meet your needs. Unfortunately, many people purchase income protection insurance policies only to find out about their shortcomings at claim time.

- read more
Life Insurance: How much is enough?


When considering life insurance, you're planning and preparing for an event that most of us would rather not think about. But life insurance represents a critical step in managing your personal finances and ensuring your family's well-being.

- read more
Life Insurance for Millennials: Why It's Essential.


As a millennial, you may believe that you're young, healthy, and have plenty of time to prepare for the future. However, it's essential to understand that life is unpredictable, and unexpected events can occur at any time. This is why it's essential to consider life insurance, particularly if you have financial responsibilities, dependents, or both.

- read more
How Much Life Insurance Do I Need?


There are many different reasons to purchase life insurance (generation skipping tax, estate plan, estate preservation, surviving spouse needs, planning for your children's future and more). There is no right amount of life insurance, but here are some guidelines that might help you decide how much life insurance you need.

- read more
All quotes are provided free and without obligation. We respect your
privacy.
Term Life Insurance:
A life insurance that provides a cover for a specific period of time - usually one to five years or until the insured reaches age 65 or 70.