Life Insurance Australia
:: News
Flood victims receive $6 million in compensation from insurance companies following complaints
Flood victims receive $6 million in compensation from insurance companies following complaints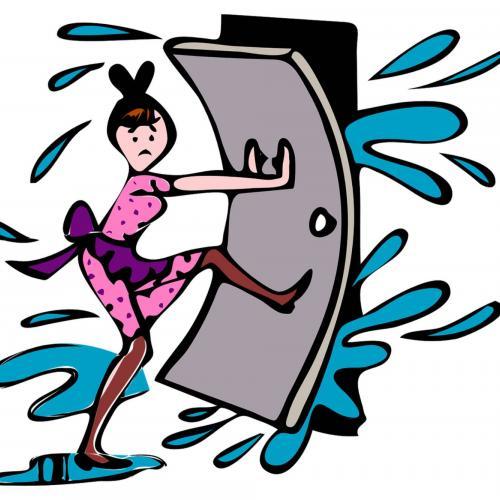 The recent flood disasters in Victoria and New South Wales have resulted in nearly $6 million in compensation to policyholders affected by the floods, according to the Australian Financial Complaints Authority (AFCA).
Data from the AFCA revealed that 1,064 flood-related complaints were recorded as of December 31, with the majority of complaints related to home building insurance (74%) and home contents insurance (9%).
The AFCA's lead ombudsman for insurance, Emma Curtis, acknowledged that the scale of natural disasters in Australia, combined with shortages of labor and materials, have caused delays in insurers assessing claims and completing repair work. She emphasized the importance of insurers promptly assessing claims, informing customers about expected time frames, and clearly communicating about claims options.
Victorian Nationals leader Peter Walsh also commented on the issue, noting that there has been a substantial increase in insurance policy premiums for postcodes threatened by floods since the 2022-23 Victorian and New South Wales flood crisis. He highlighted the need for healthy competition among insurance companies to keep prices reasonable in flood-prone areas.
In response, a spokesperson for the Victorian government stated that they are working with the Commonwealth government and the Insurance Council of Australia to explore ways to make insurance more affordable and accessible to residents of Victoria.
Published:Friday, 27th Jan 2023
Source: financialservicesonline.com.au
Share this news item:
AFCA Criticizes Insurance Industry Over Delayed Dispute Resolution


20 Mar 2023: .financialservicesonline.com.au

The Australian Financial Complaints Authority (AFCA) has expressed its deep concern on the rising complaint numbers and poor industry response, leading to significant dispute resolution delays. The CEO and Chief Ombudsman, David Locke, warned that complaint numbers could reach 100,000 in the current financial year, an increase from 72,358 in the previous year. The surge in complaint numbers resulted from natural catastrophes, complaints about claims handling and an increase in banking sector-related scams.

- read more
Cyber Liability Insurance: A Must-Have for SMEs in the Digital Age.


16 Mar 2023: .financialservicesonline.com.au

Small and medium-sized enterprises (SMEs) in Australia should take cyber liability insurance more seriously, according to Jane Mason, head of product, channels and risk at insurance brokerage and consultancy BizCover. Cybercrime incidents in Australia are on the rise, occurring every seven minutes on average during FY22, one minute faster than the previous year.

- read more
Life insurance industry hit hard by $6.6 billion investment losses


10 Mar 2023: .financialservicesonline.com.au

The Australian Prudential Regulation Authority (APRA) has released its latest industry update, revealing a significant slump in net profit after tax for the life industry in Australia. The industry suffered a 59.3% decrease in net profit after tax to $500 million for the year ending December, primarily due to investment losses of approximately $6.6 billion.

- read more
Strengthening Cyber Security: A Fundamental Priority for Australia


07 Mar 2023: .financialservicesonline.com.au

The Australian Government is currently soliciting feedback until mid-April for the creation of a 2023-2030 Australian Cyber Security Strategy. The move comes after a roundtable discussion led by Prime Minister Anthony Albanese, who aims to make Australia "the most cyber secure nation."

- read more
How Much Life Insurance Do I Need?


There are many different reasons to purchase life insurance (generation skipping tax, estate plan, estate preservation, surviving spouse needs, planning for your children's future and more). There is no right amount of life insurance, but here are some guidelines that might help you decide how much life insurance you need.

- read more
Life Insurance for Millennials: Why It's Essential.


As a millennial, you may believe that you're young, healthy, and have plenty of time to prepare for the future. However, it's essential to understand that life is unpredictable, and unexpected events can occur at any time. This is why it's essential to consider life insurance, particularly if you have financial responsibilities, dependents, or both.

- read more
The importance of Income Protection Insurance for Employees


While some people might think that income protection insurance is only for self-employed individuals, this is not accurate. This type of insurance is just as beneficial for employees, because accidents and illnesses can happen to anyone at any time. Workers' compensation provides only limited coverage, and most employees don't have much more than a few weeks' sick leave accrued. Of course, if you have more than one job, the situation becomes more of a concern if you are injured at one workplace resulting in being unable to work at either.

- read more
All quotes are provided free and without obligation. We respect your
privacy.
Insurance Policy Excess:
The amount you will have to contribute when you make a claim.