Life Insurance Australia
:: News
Flood victims receive $6 million in compensation from insurance companies following complaints
Flood victims receive $6 million in compensation from insurance companies following complaints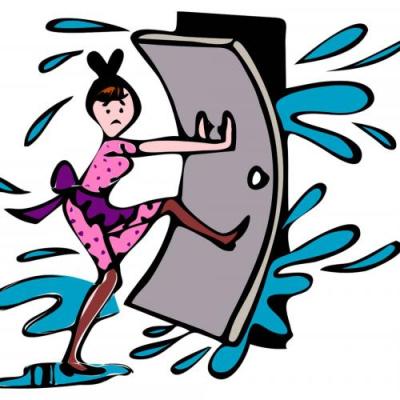 The recent flood disasters in Victoria and New South Wales have resulted in nearly $6 million in compensation to policyholders affected by the floods, according to the Australian Financial Complaints Authority (AFCA).
Data from the AFCA revealed that 1,064 flood-related complaints were recorded as of December 31, with the majority of complaints related to home building insurance (74%) and home contents insurance (9%).
The AFCA's lead ombudsman for insurance, Emma Curtis, acknowledged that the scale of natural disasters in Australia, combined with shortages of labor and materials, have caused delays in insurers assessing claims and completing repair work. She emphasized the importance of insurers promptly assessing claims, informing customers about expected time frames, and clearly communicating about claims options.
Victorian Nationals leader Peter Walsh also commented on the issue, noting that there has been a substantial increase in insurance policy premiums for postcodes threatened by floods since the 2022-23 Victorian and New South Wales flood crisis. He highlighted the need for healthy competition among insurance companies to keep prices reasonable in flood-prone areas.
In response, a spokesperson for the Victorian government stated that they are working with the Commonwealth government and the Insurance Council of Australia to explore ways to make insurance more affordable and accessible to residents of Victoria.
Published:Friday, 27th Jan 2023
Source: financialservicesonline.com.au
Share this news item:
Homeowner Successfully Challenges Insurer in Disclosure Dispute


09 Dec 2023: .financialservicesonline.com.au

A property owner, whose home was recently flooded, has won a legal battle against his insurer over the denial of his claim. The insurer, Auto & General Services, had alleged that the homeowner breached his policy terms by not disclosing a business operation in a farm shed on the property.

- read more
Senate Inquiry to Shine Spotlight on Insurance Outcomes in Retirement System


08 Dec 2023: .financialservicesonline.com.au

The Australian retirement system is under examination as a new Senate inquiry focuses on improving consumer experiences, choice, and outcomes. The Economics References Committee has been tasked with investigating various aspects, including general and life insurance, and is expected to deliver its findings by June 30, 2024.

- read more
Insurers Embrace New Model Allowing 'Simple Advice'


08 Dec 2023: .financialservicesonline.com.au

General insurers have been given the green light to offer 'simple advice' under a new model presented by Financial Services Minister Stephen Jones. The Albanese Government's response to the Quality of Advice Review (QAR) final report includes this move, which has received strong backing from the insurance industry.

- read more
Flood Damage: A Disproportionate Risk to Known Exposure


05 Dec 2023: .financialservicesonline.com.au

Flood events have accounted for a staggering 54% of losses from declared insurance events in the past five years. Surprisingly, these losses occur even though only a small percentage of properties are known to be at risk, according to a submission by the Insurance Council of Australia (ICA) to a parliamentary inquiry.

- read more
The importance of Income Protection Insurance for Employees


While some people might think that income protection insurance is only for self-employed individuals, this is not accurate. This type of insurance is just as beneficial for employees, because accidents and illnesses can happen to anyone at any time. Workers' compensation provides only limited coverage, and most employees don't have much more than a few weeks' sick leave accrued. Of course, if you have more than one job, the situation becomes more of a concern if you are injured at one workplace resulting in being unable to work at either.

- read more
How Much Life Insurance Do I Need?


There are many different reasons to purchase life insurance (generation skipping tax, estate plan, estate preservation, surviving spouse needs, planning for your children's future and more). There is no right amount of life insurance, but here are some guidelines that might help you decide how much life insurance you need.

- read more
Income protection insurance


It's trite but true to say that, for most people, their most valuable asset is their ability to earn an income. But how relevant is income insurance to most Australians?

- read more
Covering the Unexpected: A Guide to Trauma Insurance for Australian Families


Trauma insurance, also known as critical illness insurance, is a type of coverage that provides a lump sum payment in the event that the insured suffers from a critical illness or injury. Unlike health insurance, which covers medical expenses, trauma insurance is designed to provide financial protection by helping to cover the additional costs associated with recovery from a severe illness or injury.

- read more
All quotes are provided free and without obligation. We respect your
privacy.
Subrogation:
An insurance carrier may reserve the "right of subrogation" in the event of a loss. This means that the company may choose to take action to recover the amount of a claim paid to a covered insured if the loss was caused by a third party.