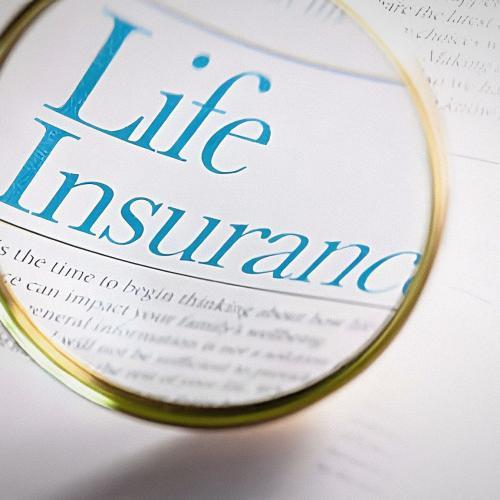 There are many different reasons to purchase life insurance (generation skipping tax, estate plan, estate preservation, surviving spouse needs, planning for your children's future and more).
There is no right amount of life insurance, but here are some guidelines that might help you decide how much life insurance you need.
Are you wondering how much life insurance you need? In order to make a decision about the right amount of life insurance, it's important to consider the reasons why you are purchasing a policy.
Some people purchase life insurance to make sure their family's needs are provided for, while others seek insurance coverage to protect their businesses and business partners.
Family Security
If your primary reason in seeking insurance coverage is to make sure your family won't have to struggle financially if you pass away, you need to think about how much money they'll need to live comfortably without you.
It will be important to get enough insurance to make up for the loss of your salary for the rest of your working years.
For example, if you have young children, child care expenses are likely to increase if one of the parents is no longer living.
Mortgage Protection
Many people choose term life insurance to provide mortgage protection for their families.
When you purchase a term insurance policy, you're setting up coverage that will be in place for a specific period of time.
If your primary reason for purchasing it is to leave your family with money to pay off the house if something happens to you, it makes sense to select a policy with a term that matches the repayment period for your home.
Cost vs Benefit
Many people postpone purchasing life insurance, because they think it's too expensive.
Many factors impact the cost, and financial protection for your family's future doesn't have to cost a fortune.
When you take the time to get quotes, you'll be able to understand that variables that allow you to balance coverage with premium costs.
You might be surprised to find out just how affordable insurance protection really is.
Don't Forget Inflation
When figuring out how much life insurance you might need to provide protection and peace of mind for your family, it's important to consider the impact of inflation.
It's important to look at inflation from the perspective of how it might affect your earnings and the impact it can have on cost of living.
If you only consider how much money you earn right now and your family's current expenses, you might not make the best possible decision about life insurance coverage.
Over time, your rate of pay is likely to increase from either performance or merit rises, as well as through cost of living adjustments.
At the same time, the cost of consumer goods is likely to increase in keeping with the rate of inflation.
When purchasing insurance, you need to think about how much coverage you need to protect your family's living standards.
Twenty years from now, it's likely that your loved ones will need more money to live comfortably than they'll need tomorrow, or even five years from now.
That's why it's important to consider inflation when purchasing insurance.
Share this article: