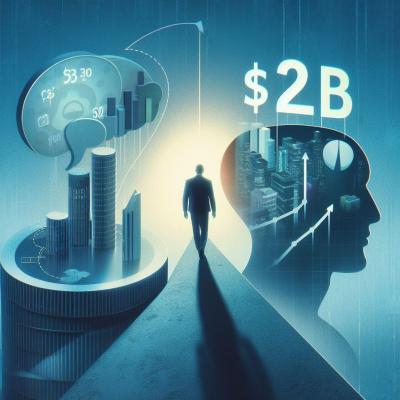 Leading Australian life insurer, TAL, recently announced that it has paid a staggering $2 billion in claims over the span of the last six months. 
Out of the total number of individuals and beneficiaries who received payments during this period - a remarkable 32,456 in total - an astounding 75% of the claims were related to living benefits. This percentage has seen an increase compared to the previous fiscal year, where living benefits accounted for 72% of the claims.
The Rise of Mental Health Related Claims
Significantly, the majority of living benefit payments can be attributed to mental health conditions. Conditions such as PTSD and depression make up 23% of all claims, surpassing injuries and cancer, each accounting for 15% of the claims. This increase in mental health related claims is a notable trend that has been observed in recent years.
Mental health related conditions have been steadily gaining traction as the leading cause of claims, overtaking cancer in the year 2021-FY22. This shift reflects both the awareness and recognition of mental health conditions as well as the evolving understanding of the impact they have on individuals.
Importance of Income Protection and Total and Permanent Disability
Within the living benefit category, income protection and total and permanent disability claims have gained prominence. These coverages play a pivotal role in providing financial support to individuals facing mental health challenges, enabling them to navigate their recovery journey without worrying about their financial well-being.
Expanding Support for Mental Health
The increase in mental health related claims signifies the need for continued support and assistance. It is crucial for insurers and the financial services industry as a whole to offer comprehensive coverage and resources for mental health conditions. This includes access to mental health professionals, tailored support programs, and proactive measures to promote mental well-being.
By recognizing and addressing mental health as a legitimate and significant concern, insurers like TAL are setting a positive precedent in the industry. They are not only fulfilling their obligations to their policyholders but also contributing to the broader conversation surrounding mental health and the importance of financial support during challenging times.
Published:Monday, 20th Nov 2023
Source: financialservicesonline.com.au
Share this news item:
Homeowner Successfully Challenges Insurer in Disclosure Dispute


09 Dec 2023: .financialservicesonline.com.au

A property owner, whose home was recently flooded, has won a legal battle against his insurer over the denial of his claim. The insurer, Auto & General Services, had alleged that the homeowner breached his policy terms by not disclosing a business operation in a farm shed on the property.

- read more
Senate Inquiry to Shine Spotlight on Insurance Outcomes in Retirement System


08 Dec 2023: .financialservicesonline.com.au

The Australian retirement system is under examination as a new Senate inquiry focuses on improving consumer experiences, choice, and outcomes. The Economics References Committee has been tasked with investigating various aspects, including general and life insurance, and is expected to deliver its findings by June 30, 2024.

- read more
Insurers Embrace New Model Allowing 'Simple Advice'


08 Dec 2023: .financialservicesonline.com.au

General insurers have been given the green light to offer 'simple advice' under a new model presented by Financial Services Minister Stephen Jones. The Albanese Government's response to the Quality of Advice Review (QAR) final report includes this move, which has received strong backing from the insurance industry.

- read more
Flood Damage: A Disproportionate Risk to Known Exposure


05 Dec 2023: .financialservicesonline.com.au

Flood events have accounted for a staggering 54% of losses from declared insurance events in the past five years. Surprisingly, these losses occur even though only a small percentage of properties are known to be at risk, according to a submission by the Insurance Council of Australia (ICA) to a parliamentary inquiry.

- read more